Should I rent an Audi Q7 or a Range Rover Velar?
Two different car manufacturers that have produced two amazing SUVs
In these recent years brimming with changes, Audi and Land Rover adapted themselves to these changes by creating extraordinary vehicles.
So in this article we want to say something about the Audi Q7 and the Range Rover Velar. However, it's not so easy to proclaim the winner among these two incredible SUVs, but we can give an overview concerning their special features.
Let's start with the Audi Q7, a striking mid-size crossover SUV with a special and elegant exterior design which makes it a 4×4 you can use in every situation. Internally it has a lot of space so it can be useful for families and groups(there are seats for seven people).
And thanks to the 3.0 TDI engine the SUV accelerates at an impressive 6.3 seconds from 0 to 100 km/h. Furthermore, It is a comfortable and agile SUV thanks to its Audi Drive Select which allows to change the ride and it has also an adaptive air suspension and all-wheel steering. According to Audi's company, the space is redefined : "made possible by a seat and loading concept that concentrates solely on what's essential. You. With a generous feeling of space. And many different configuration options. For the right number of seats and amount of luggage at any given time. And up to six child seats. Row upon row of good ideas for your flexibility."
We rent it at a starting price of 350 Euros per day.
Imagine to drive the Audi Q7 among the beautiful streets of Rome, the capital of Italy. Its beauty is well known all over the world and there you can find a city with a very rich history, so there is a lot to find out.  Additonally, it is very popular due to its significance as a religious and cultural centre: every year a large number of tourists come to visit the Vatican City but also to be amazed by its art and culture. In fact Rome became first one of the major centres of the Italian Renaissance, and then the birthplace of both the Baroque style and Neoclassicism.
We shall now proceed to the description of the Range Rover Velar. This is a luxury performance SUV who has won World Car Design of the Year at the 2018 World Car Awards, in front of a jury composed of 82 motoring journalists from 24 different countries. This model has a distinctive design both inside and outside, which is why it gives a greater impact. It is drawn up for 5 seats and internally there are a lot of modern and useful technologies. We rent it at a starting price of 400 Euros per day.
This SUV is perfect for a road trip among the beautiful Tuscan landscapes, where history and nature meet themselves to create a unique view. According to Wikipedia, there are "seven Tuscan localities which have been designated World Heritage Sites: the historic centre of Florence (1982); the Cathedral square of Pisa (1987); the historical centre of San Gimignano (1990); the historical centre of Siena (1995); the historical centre of Pienza (1996); the Val d'Orcia (2004), and the Medici Villas and Gardens (2013)."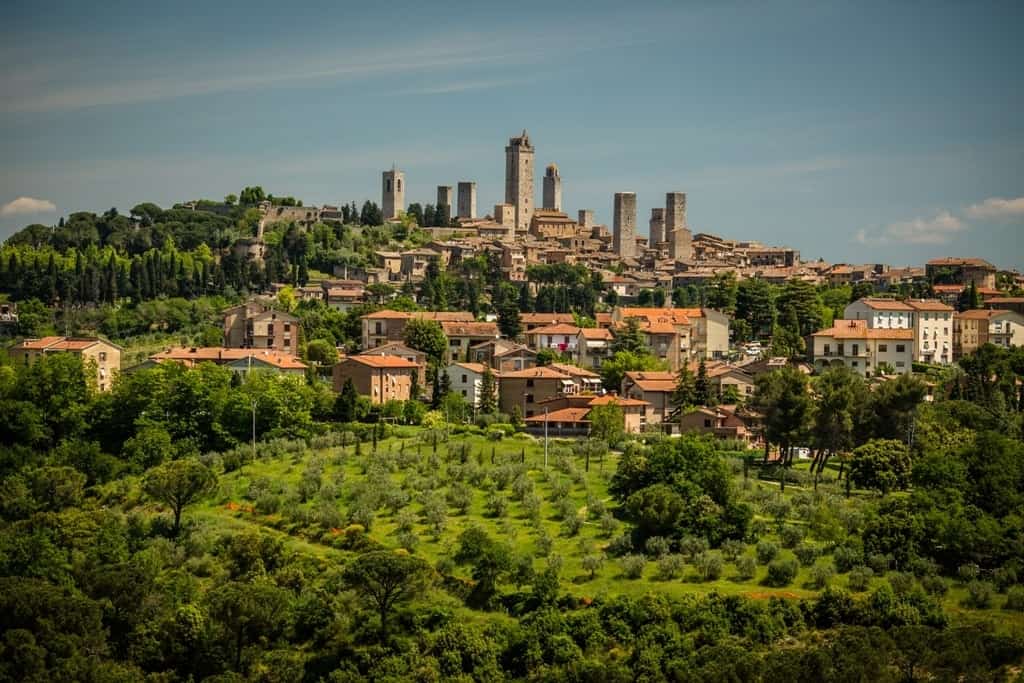 So what's your choice? Audi Q7 or Range Rover Velar?
For any further information feel free to contact us via mail, via phone or via Whatsapp. We are at your disposal.