Rent a SUV in Rome and enjoy it!
Italy Luxury Car Hire offers a wide range of 4×4 so you can choose your favorite model among famous brands and enjoy the capital of Italy.
About Land Rover we have fantastic models – the Range Rover Evoque/Sport/Vogue/Velar
About Porsche we have the massive Macan and Cayenne
About Mercedes we have the incredible GLC/GLE/G63 AMG
About Audi we have the Q7
About Maserati we have the great Levante
About Alfa Romeo we have the latest model Stelvio
About Bentley we have the elegant Bentayga
About Lamborghini we have the fabulous Urus
We ensure a perfect service, in fact, we can deliver your exclusive car wherever you want (to your airport/house/hotel or resort), so you can start your journey in the highest comfort. Upon the car's delivery our professional operator will explain in detail the operation of the vehicle and all its specific features. All our services are aimed to the well-being of our special customers.
Which are the best places to sojourn?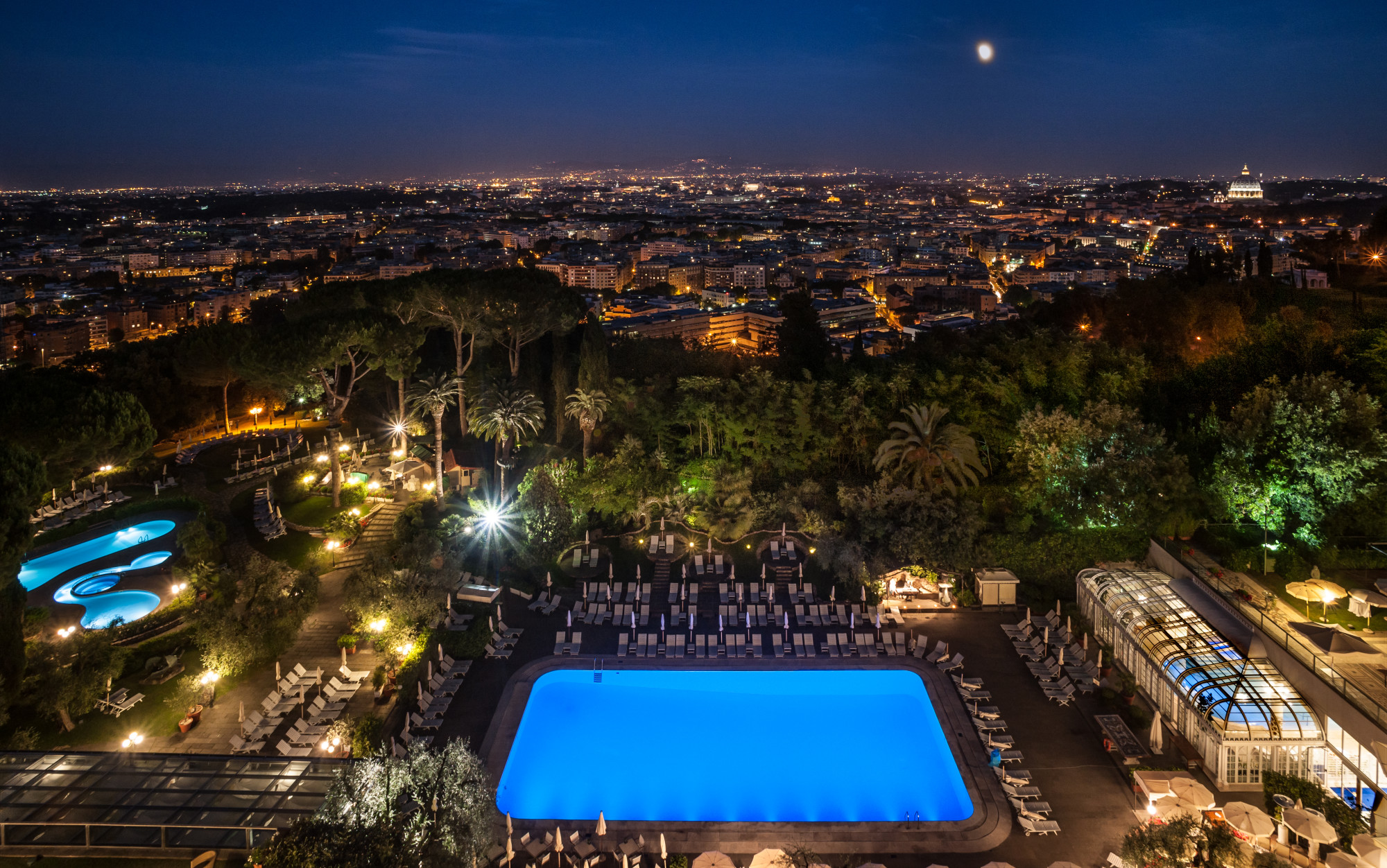 In Rome, the capital of Italy, you will surely find prestigious five star luxury hotels. One is the Rome Cavalieri, a Waldorf Astoria Resort. "With a commanding view of Rome, the Rome Cavalieri, A Waldorf Astoria Resort, will exceed your expectations time and again. Michelin-star dining, a luxury Spa, 15 acres of private park, and state-of-the-art meeting and event facilities make our one-of-a-kind luxury city resort your first choice when experiencing the Eternal City. The prestigious Cavalieri Grand Spa Club boasts two glittering outdoor pools, a peaceful indoor pool, and a swimming pool just for children. Enjoy a wide selection of La Prairie's exclusive Swiss Treatments and Aromatherapy Associates' unique Essential Oils, or unwind in the amethyst Turkish Bath. Work on your serve on our red-clay tennis courts. Sign up for a thrilling Italian supercar experience, or explore Rome with our City Navigator tour or local food guides. You can even challenge yourself with some 'Gladiator training.' Rome Cavalieri, A Waldorf Astoria Resort is a 2017 TripAdvisor Certificate of Excellence award recipient." said the hotel on its official website.
Another one is the "Hotel Hassler Roma" an amazing luxury hotel located in the center of Rome. "Hotel Hassler Roma is located in the heart of Rome's City Centre, at the top of the Spanish Steps, and is the perfect venue for luxury weddings, spa breaks, 5 star conferences, fine dining and more.The location overlooks the Spanish Steps and is near the Colosseum, Trevi Fountain, Piazza di Spagna and the Vatican" said the hotel on its official website.
Both hotels are highly recommended for their high standard of quality , comfort and luxury.
Which are the best restaurants to go?
A very good restaurant is "Le Jardin de Russie" located at the Hotel De Russie, in the center of Rome.
"Le Jardin de Russie is one of the finest restaurants in Rome. Enjoy classic Italian cuisine created by celebrity Chef Fulvio Pierangelini. Octopus and cuttlefish "Cacciucco". Tagliolini with white truffle. Calamari, langoustines and prawns from the Himalayan Pink Salt Grill. Fig tart with Brachetto. At weekends, the special brunch provides a gourmet experience with chefs conjuring up pasta dishes in front of you." according to the hotel's official website.
Another good restaurant is "Il Pagliaccio" where you can surely try an extraordinary culinary experience. Here the cooking is unique and refined.

Which are the best places to visit?
The whole world knows the extreme beauty of Rome, the capital of Italy. Its history spans 28 centuries, so there is a lot to discover about its past: it has the richest history of any city on earth, thanks to the numerous Roman Empire's conquests and thanks to its unique geographical position.
Additionally, it is very popular due to its significance as a religious and cultural centre: every year a large number of tourists come to visit the Vatican City but also to be amazed by its art and culture. In fact Rome became first one of the major centres of the Italian Renaissance, and then the birthplace of both the Baroque style and Neoclassicism. Many famous artists, painters, sculptors and architects made Rome the base of their activity, creating masterpieces throughout the city. Indeed, by walking down the streets you can easily admire ancient ruins, the architecture of buildings, splendid churches. So take your time to see the city's immense beauty: Colosseum, Roman Forum, Palatine Hill,Saint Peter's Square, Pantheon, Trevi's Fountain and many more.
So what are you waiting for? Rent a SUV from us and enjoy Rome, the magical capital of Italy!
For any further information feel free to contact us.