Rent a McLaren in Imperia
Summer is coming! Choose us as your car rental company, you won't regret it!
We have many McLaren models, so read the article below to know more.
Our mission is to satisfy the needs of our special clients, so we will follow you in the rental process step by step and our professional operator will explain to you in details all the vehicle's features. If you have further questions or requests, do not hesitate to ask. We are always at your disposal and you can reach us via phone, via mail or via WhatsApp. What are you waiting for? Rent a McLaren in Imperia!
In-depht information box: our McLaren models
Unveiled at the Geneva Motor show 2014, and manufactured by McLaren Automotive, the McLaren 650S is a British sports car. The McLaren 650s is made with exquisite materials and its race-bred technology combine to provide a unique balance of luxury and excitement.

The McLaren 570S Coupe gives you the ultimate sports car experience. With its completely driver-centered and performance oriented style it feel equally at home be it on the track or out on the open road. The coupe has the lightest weight and the highest power to weight ratio in its class due to which it deliver a super car punch and a thrilling experience that many other rivals will fail to provide.
Lastly, we have the McLaren 720s Coupè, which has  717 hp, a maximum speed of 341 km/h and it goes from 0 to 100 km/h in 2,9 seconds. All this features make it clear its power. Robert Melville, Chief designer at McLaren automotive, said that "every profile, every curve on this car have been designed for maximum driver engagement".
What's in Imperia interesting to visit?
Imperia is a coastal city located in the region of Liguria. "It is the capital of the Province of Imperia, and historically it was capital of the Intemelia district of Liguria. Mussolini created the city of Imperia on 21 October 1923 by combining Porto Maurizio and Oneglia and the surrounding village communes of Piani, Caramagna Ligure, Castelvecchio di Santa Maria Maggiore, Borgo Sant'Agata, Costa d'Oneglia, Poggi, Torrazza, Moltedo and Montegrazie. Imperia is well known for the cultivation of flowers and olives, and is a popular summer destination for visitors. The local Piscina Felice Cascione indoor pool has hosted numerous national and international aquatics events." said Wikipedia.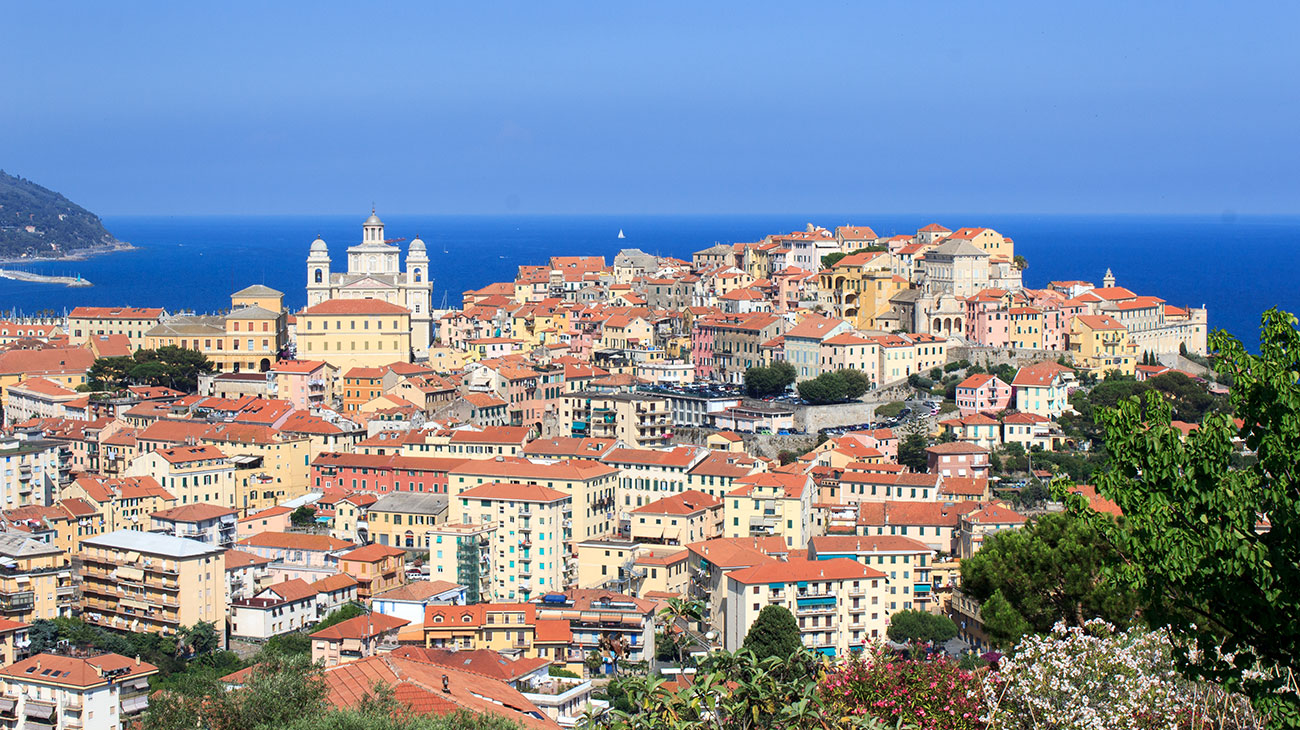 Where to stay and where to eat:
A very nice place to sojourn is the four star Hotel Rossini al Teatro. According to the official website "the hotel is located in the centre of Imperia, close to the beaches and the port. The stylish welcome and the superb-quality services offered make the Rossini al Teatro the ideal choice for a pleasant stay, whether for work or pleasure. Especially worth mentioning are the splendid wellness, fitness and beauty areas, as well as the breakfast room, where guests can enjoy a range of genuine speciality foods from Liguria, carefully chosen to ensure your day gets off to the best possible start."
For more info feel free to contact us.