Rent a Maserati in Lake Garda
Italy Luxury Car Hire offers various Maserati models so, after choosing your favorite one, you can enjoy more your stay in Lake Garda.
Since the start, we assist you in the rental process step by step. We deliver the car wherever is more comfortable for you and our professional operator will give you all the necessary information about the vehicle. If you have any questions or any particular requests, do not hesitate to ask! You can reach us on the mail or on the phone.
What are you waiting for? Rent a Maserati in Lake Garda and enjoy your holidays!
In-depht information box:
Maserati is a very famous italian car manufacturer , founded in 1914 in Bologna, is now located in Modena. Maserati's company produces amazing sports cars, able of transmitting unforgettable emotions, with high levels of technology and safety. Its aim is to give you an excellent quality and a great driving pleasure. Indeed, the Maserati's company said that its tagline is "luxury, sports and style cast in exclusive cars" and the brand's mission statement is to "build ultra-luxury performance automobiles with timeless Italian style, accommodating bespoke interiors, and effortless, signature sounding power".
Our Maserati models:
Everything is possible on board the Maserati Levante, a fantastic SUV with an elegant exterior design. The Levante's drive feels like riding on air due to its sophisticated air suspension technology. The advanced four-wheel drive has an active air suspension system that helps it raise or lower the vehicle according to your own needs and preferences.
With six setting options, you can select your preferred height for the road or terrains to switch to more high clearance at the off-roads that can be more challenging. Or you can switch to a low setting for a smoother and efficient motorway ride.
Fitted with Limited-Slip Differential, the Levante guarantees best traction in all driving situations and its asymmetric locking features offers you 25% lock-up under power and about 35% under release.
Imagine to drive it during your holidays with your family in Lake Garda… luxury and comfort at the same time are ensured! We rent this amazing 4×4 at 350 Euros per day.
Another elegant and luxurious model we propose you is the Maserati Quattroporte, perfect for a classy ride.
In some ways the Maserati Quattroporte is a rapid grand touring sports car that just happens to be wrapped in a low-slung limousine-style body. It's the latest in a long line of Quattroporte models that have been built by the firm from Modena, Italy, all of which have combined sports car handling with upmarket four-seater luxury.
The petrol engines provide staggering performance to rival sporty German limos, but sadly the chassis isn't a match for them. There is a diesel, too, and while it doesn't have the same magic or charm as the petrol models, it makes more financial sense and is almost as engaging. We rent it at 350 Euros per day.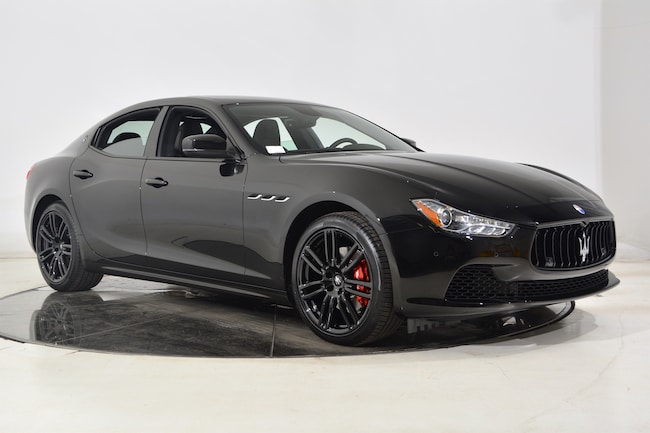 Let yourself be amazed by another model we have: the Maserati Ghibli which is the soul of the Maserati. It is a combination of power, style and comfort. The Ghibli features the handling dynamics of a sports car while turning heads around with its Italian styling. The Ghibli is anything but ordinary. Whatever your decision, whatever your aspiration, the Ghibli has an exceptionally unique and inspirational answer.
The Ghibli is agile and powerful, a luxury sports sedan that responds to the drivers commands. Its twin turbocharged v6 engine and its 8-speed quick shifting ZF transmission makes every aspect of the Ghibli engineered to deliver the highest performance and enjoyment.
We rent it at 450 Euros per day.
Lastly, we propose you the Maserati GranCabrio: the first convertible car of the car manufacturer, with four real seats. The GranCabrio combines dynamism and elegance. The stability of the car is constantly monitored by the Maserati Stability Program (MSP) which is an advanced electronic system that, in the event of a skid, reduces torque and acts on the brakes, stabilizing the car in just a few milliseconds.It has the legendary 4.7-liter V8 engine, delivering 460 hp at 7,000 rpm , offering an unrivaled throttle response, a rapid surge of the rev counter and the inebriating sound that represents the Maserati trademark. We rent it at 800 Euros per day.
What's in Lake Garda to see?
Lake Garda, also known as Lake Benaco, is the biggest lake in the italian mainland. It is located in northern Italy (nearby Verona, Venice, Milan) and  it is a very famous holidays location for many italian people and tourists not only for the astonishing views but also for its particularly mild climate.
Lake Garda is a location very interesting to see because has a rich history: a lot of naval battles were fought here in the past ( battle of Lake Benacus, battle of Rivoli, battle of Solferino, etc…)..an unlosable history to know!
According to Wikipedia, here's some more attractions: "the ancient fortified town of Sirmione, located on the south of the lake, is one particularly popular destination, home to the Virgilio & Catullo Spa Complexes, as well as numerous restaurants, bars, hotels, fashion stores and a market. The picturesque Scaliger castle dates from the 13th century. The Roman poet Catullus had a villa here, and visitors can see a ruined Roman spa named the Grotte di Catullo (Grottoes of Catullus) although there is no evidence linking him to this particular building. The sulfur springs at the tip of the peninsula have a reputation for healing catarrhal conditions, particularly those involving the ear. Another popular town is the town of Garda. Garda is approximately 30 kilometres from the more popular town of Verona. Garda's economy is based off tourism. Nearby, there is Gardaland, one of the most famous theme parks in Italy. At the northern end of the lake, the towns of Riva and Torbole are famous for winds that attract people who sail, windsurf & kiteboard."
For any further information feel free to contact us!