Rent a Ferrari 488 Pista for a road trip from Montecarlo to Saint Tropez
Are you ready to live an amazing experience? Rent a Ferrari 488 Pista for this special road trip and enjoy your summer days!
You have no idea what wonders await you along the way. We can make all your dreams come true: we will follow you in the rental process step by step and we can deliver the supercar wherever is more comfortable for you ( to the airport, to your house or to your hotel), so you can start your holidays in the best way. If you have any kind of questions or any particular requests, do not hesitate to ask. We are always at your disposal via phone, via mail or via Whatsapp. Moreover, our professional operator will be in charge of explain to you all the vehicle's features and answer all your questions at the time of the delivery. Do not waste your time and rent a Ferrari 488 Pista for a road trip from Montecarlo to Saint Tropez! Live an unforgettable summer…choose us as your car rental company, you won't regret it!
Brief in-depht information about the Ferrari 488 Pista:
The Ferrari 488 Pista Italy is extreme in every detail: from the exterior design to the interior design. Moreover, this supercar is powered by one of the most powerful  V8 engine ever made in Ferrari historty and it is also the special series sports car of the company.
According to the official website: "The Ferrari 488 Pista encompasses all of the experience built up on the world's circuits by the 488 Challenge and the 488 GTE. For over 25 years, Maranello has been organising the most prestigious of all one-make championships, the Ferrari Challenge, in which over 100 drivers split into three continental series do battle at the wheel. Last year saw the introduction of the 488 Challenge, the first model in the series to be equipped with a turbo engine. The Ferrari GTE is instead the car fielded in the FIA World Endurance Championship, the pinnacle of GT racing. The Ferrari 488 Pista can punch out at 720 hp at 8000rpm, giving it the best specific power output in its class at 185 cv/l, while torque is higher at all engine speeds, peaking at 770 Nm (10 Nm more than the 488 GTB). An extreme evolution of the turbo engine elected overall International Engine of the Year in both 2016 and 2017, this is the most powerful V8 in Ferrari history. The result is that the Ferrari 488 Pista's engine has over 50% of new components compared to that of the 488 GTB."
We rent it at a starting price of 2,500 Euros per day. Contact us for more info.
Check out the video below to admire its beauty!
Unique road trip from Montecarlo to Saint Tropez:
Nothing compares the real essence of luxury quite like a vacation in the renowned French Riviera. Every year a lot of tourists come here to admire beautiful beaches, places and taste French cuisine.
You can admire in Montecarlo the many luxurious hotels and casinos, while in Saint Tropez you can admire the charming white-sand beaches. But let's go into detail: Monte Carlo is one of Monaco's most attractive administrative areas and is renowned for its famous casino, lavishly decorated Opera house, old churches and exotic Jardin Japonais de Monaco. Take your time to visit this splendid city.
While the fabulous town of Saint Tropez is situated in the Var Department. Its principal economic resource is tourism, in fact, Saint Tropez is the perfect place for your summer holidays due to its mediterranean climate.There are a lot of luxurious hotels, beautiful beaches, local restaurants, cinemas and other interesting places and activities.  Furthermore, famous painters such as Matisse or Bonnard were attracted to come to this town thanks to the Paul Signac's paintings which depicted Saint Tropez. Saint Tropez plays also an important role in the modern art: many painters of the new generation live and work here.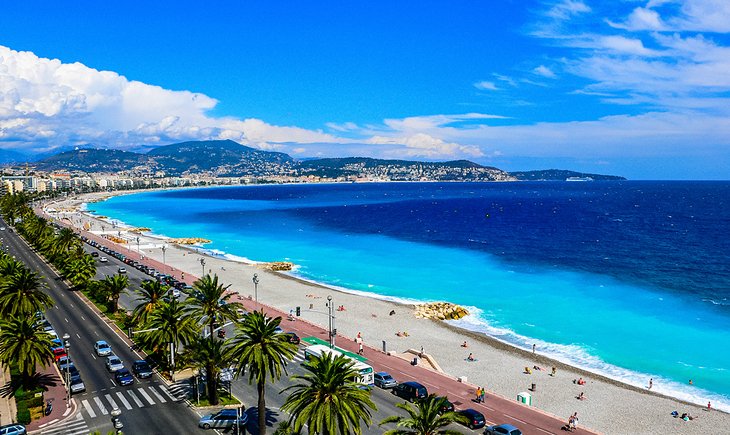 Here some info about the road trip: the distance between Montecarlo and Saint Tropez is 82 km and the driving route is 125.47 km so you will drive for at least 2 hours, passing through incredible sites.
What are you waiting for? Rent a Ferrari 488 Pista for a road trip from Montecarlo to Saint Tropez and enjoy your summer holidays in big style!
For any further information feel free to contact us, we are always at your disposal.