Porsche Taycan, the new model Mission E
The Stuttgart's home continues to look to the future, adapting a large part of its range. The next to arrive in the family will be the Porsche Taycan, the first 100% electric based on the Misson-E prototype. The announcement of the production version name was revealed last Friday on the occasion of the 70th anniversary of the German signature.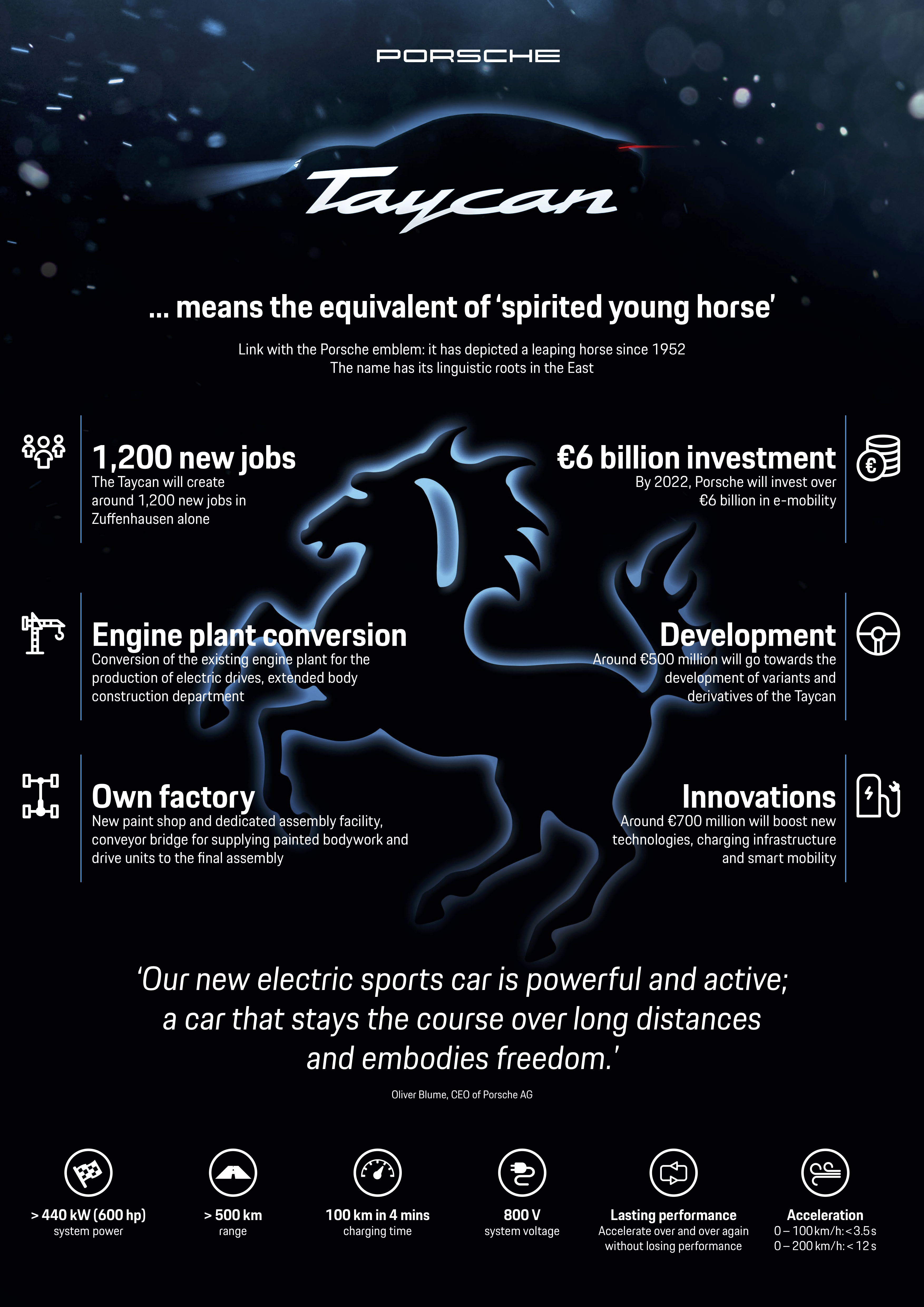 The official data on this sport with zero emissions are revealed with the dropper, although we already know that will be able to travel up to 482 km with a single recharge, 386 km in the case of a quick recharge that takes place in 15 minutes. Aesthetically it should remain faithful to the prototype that anticipated it. The power generated by the two electric motors that make up the powertrain will be around 600 bhp, with a 0-100 sprint possibly covered in less than 3.5 seconds (about 12 seconds to reach 200 km / h) and a maximum speed of 250 km / h.
Where does the name Taycan come from? It is of Asian origin and its literal translation means "spirited young horse", referring to the little horse that since 1952 is present at the center of the Porsche crest.  "Our new electric sports car is strong and dependable; it's a vehicle that can consistently cover long distances and that epitomises freedom", said Oliver Blume, Chairman of the Executive Board of Porsche AG.
Check the video below!