One-day tour in Milan with Ferrari
The one-day tour near Milan will give the chance to test drive some of the most exciting Ferrari in a beautiful and historical scenery. A special lunch in Orta San Giulio, overlooking Lake Orta, will be the cherry on the cake .This tour will be unforgettable also thanks to a professional video that can be made and to the impeccable services offered to all guests.
Are you ready to feel new special thrills? If the answer is yes, book the one-day tour in Milan with Ferrari and enjoy the city!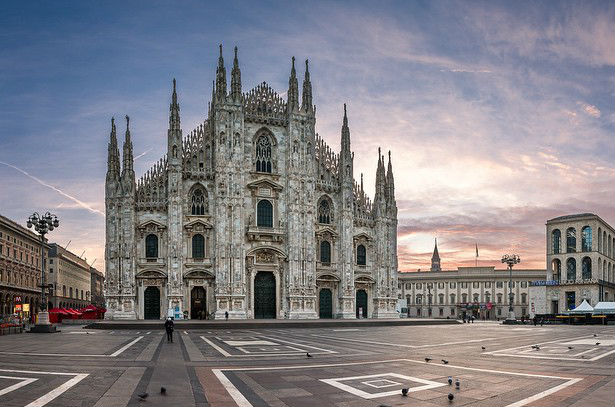 Stages in the tour: Milan – Stresa – Orta San Giulio
A car with driver will accompany the guests from the Hotel in Milan till Grand Hotel Villa Torretta. After a briefing, clients will start driving their supercar till Stresa, driving along Lake Maggiore and admiring noble villas and its gardens. They will then continue till the beautiful location of Lake Orta for a gourmet lunch served in a Michelin- Starred restaurant. An exclusive boat tour with a guide who will highlight all the local natural and architectural beauties will follow. In the afternoon, guests will drive back to Sesto San Giovanni and, from there. a car with driver will accompany the guests back to their Hotel.
• 09:30 am: Transfer from the Hotel in Milan to the Grand Hotel Villa Torretta (Sesto San Giovanni)*
• 09:50 am: Briefing
• 10:00 am: Pick up cars and drive to Stresa
• 11:15 am: Rest stop, 15 minutes
• 11.30 am: Departure from Stresa to Orta San Giulio
• 12:00 pm: Arrival at Orta San Giulio and lunch at the Locanda di Orta (One Michelin -starred restaurant)
• 02:30 pm: Tour of Lake Orta with a private boat and visit of the Isola San Giulio with an English speaking guide.
• 04:00 pm: Departure from Orta San Giulio to the Grand Hotel Villa Torretta
• 05:10 pm: Arrival at the Grand Hotel Villa Torretta and transfer to the Hotel in Milan*.
• 05:30 pm: Arrival at the Hotel in Milan
Total: 210 km
Main Features & recap of included Services:
• One-day road rally tour on the most exciting roads of Lombardy and Piedmont
• One-day access and use of the latest models of Ferrari (California T, 458 Italia and 488 GTB) with kasko car insurance for all cars (up to 210 km driving). Cars upon availability. Speeding is at the driver's risk and possible tickets are covered by the driver.
• Tour Director and Staff with its own car in proportional number to the participants.
• Intensive Ferrari briefing and assistance along the whole trip.
• Highway toll, use of telepass, fuel and all the services related to the vehicles such as parking, refueling and car-washing are included.
• Walkie-talkies (while driving: guests and staff are always connected through radio).
• Transfers from/to the Hotel.
• Lunch for two people at the Locanda di Orta
The program is indicative and may be modified at the discretion of the organization. The program can be adapted to the clients' wishes and can be subject to surcharge.
NOT included in the above-mentioned list: airfare/trains tickets, lunch for two, everything not presented as "included services".
On request:
• Ferrari 488 Spider, Ferrari GTC4 Lusso, Lamborghini Huracán, Lamborghini Huracán Spyder and McLaren 650S.
• Professional video and photographic services: our guests will be provided, as a souvenir, with a DVD with high-resolution videos and pictures of the whole journey.
The above mentioned conditions are valid until 31st of December 2018. However, for any further information feel free to contact us, we are at your disposal to make unique your one-day tour in Milan with Ferrari!