McLaren 600LT VS McLaren 570S
Based on the 570S, the McLaren 600LT has 30 hp extra and a lot of carbon fiber for breathtaking performance.
The acronym LT was used for the first time in 1997 on the "legendary" McLaren F1 in its 'Long Tail' version, developed for endurance championship races. Now the LT suffix is used by McLaren for the more extreme versions of its road cars, how the Porsche does with the acronym GT3, and how the same English house did in 2015 with the 675 LT "pumped" version of the 650S. Now it's the turn of the McLaren 600LT, developed on the basis of the 570 S, which belongs to the range of Sports Series that is the less expensive models of the British manufacturer.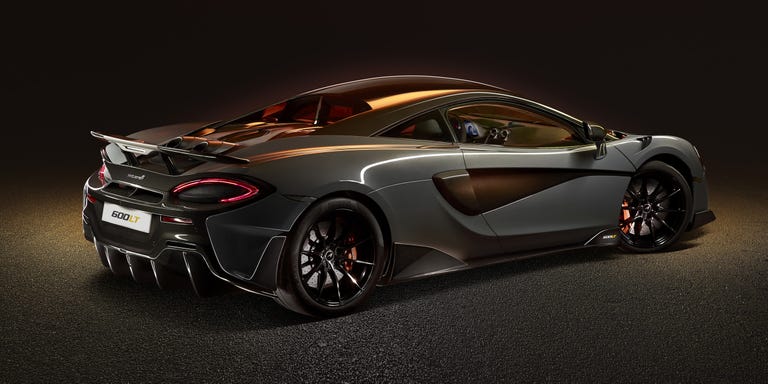 The McLaren 600LT is 7.5 cm longer than the McLaren 570S, thanks to the adoption of a more pronounced front "lip" and a new rear air extractor. The increase in length did not have an adverse effect on weight, which McLaren decreased by working mainly on materials. The body and seats in carbon fiber are essential to subtract 96 kg to a car that overall scores on the scale 1250 kg calculated, however, by choosing all the carbon fiber components made available in the list of options. The chassis of the McLaren 600LT, also in carbon, has not been updated with respect to the 570S while the 3.8-liter twin-turbo V8 engine has been revised to gain 30 HP: now it develops 600, which translates into a weight / power ratio of 481 HP per tonne.
On the McLaren 600LT were also modified the engine mounts and the suspension with aluminum arms, which-as announced by the manufacturer -should improve driveability and make the McLaren 600LT even more responsive and engaging. The changes include the lightened braking system, the new steering calibration and the Pirelli Trofeo R tires with a super-soft compound. Apart from the seats, the interior changes little compared to that of the 570S: McLaren has worked on coatings, now in Alcantara, which give the environment a more corsaiolo look. The 600LT will be in production for a period of 12 months starting from October 2018, and in Italy it will be offered with a price starting from 236,000 euros.
Check the video below!