Luxury SUV Rental in Italy
Our leading car rental company is proud to propose you many luxury SUVs among the most famous brands on the market. Read the article to find out more about it!
We can give you the chance to live your dreams… We will follow you in the rental process step by step and we can deliver your dreamy car wherever is more comfortable for you. In this way you can start your holidays in the highest comfort and relax. Moreover, at the moment of the delivery, our professional operator will explain to you in detail all the vehicle's features and, if you have any further questions, do not hesitate to ask. All of our services are addressed to our special clients because we take care of any details and we ensure a unique service and experience. Luxury SUV Rental in Italy is the best choice to make your holidays unique! What are you waiting for?
Our luxury SUVs:
What's a SUV? A Sport Utility Vechicle (SUV), is an automotive category with off-road vehicle features and four-wheel drive. It is perfect if you are an adventurous spirit who's looking for strong emotions.
Italy Luxury Car Hire-as abovementioned-has a wide range of luxury SUVs among the most popular brands present on the market.
About Land Rover we have fantastic models – the Range Rover Evoque/Sport/Vogue/Velar
About Porsche we have the massive Macan and Cayenne
About Mercedes we have the incredible GLC/GLE/G63 AMG
About BMW we propose you the X5
About Audi we have the Q7
About Maserati we have the great Levante
About Alfa Romeo we have the latest model Stelvio
About Bentley we have the elegant Bentayga
About Lamborghini we have the fabulous Urus
Come discover the "Bel Paese":
If you are planning a road trip throughout Italy, you need to be prepared. From history to modern art, from high-class shopping to artisans' productions… you will experience an impressive driving journey. Choose us as your car rental company, you won't regret it! We can give you the chance to live your dreams and we are always available for you via mail, via phone or via Whatsapp.
But let's say something more about our "Bel Paese": Italy is known worldwide for its astonishing beauty. So imagine how cool could be to speed around the hills of the Tuscany region: absorbed by the green of the Chianti region and the hills around Siena.Theese roads offer incredible views of the Italian countryside. Tuscany, the birthplace of the Italian Renaissance, is conventionally a famous destination for many tourists and has also a lot of hidden treasures and specialty products (such as steak and wine).

Then you can drive until you get to the Amalfi coast, one of the top tourist destination in Italy. All the towns of Amalfi Coast were declared by UNESCO as "World Heritage Site". These towns are connected by the SS.163 road, built during the Bourbon period, and it is still considere one of the most beautiful road in Italy. So imagine to visit all the towns of the Amalfi coast while enjoying the astonishing panorama… what a wonderful experience! It can be better especially during the summer days so you can have a swim in the amazing beaches of Capri, Sorrento and many others.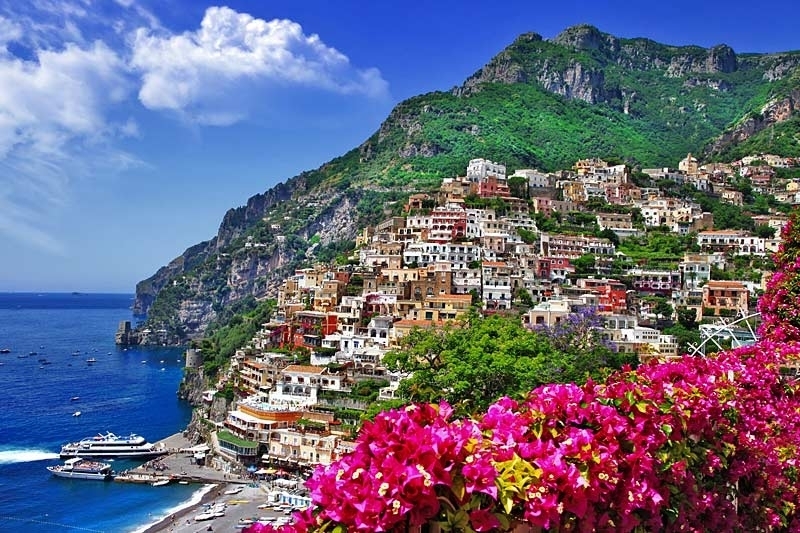 Otherwise, if you are looking for a relaxing and peaceful place to stay, the Lake Como is only 56 km drive from Milan Malpensa, and offers some of the best luxury hotels in the world, like Villa D'Este in Cernobbio, a XVI century Resort, wth 3 luxury restaurants, a pool by the lake and 8 tennis fields. Nothing's better than drive around theese stunning roads with unique views.
For any further information feel free to contact us.