Gourmet tour in Italy on board supercars
Italian wheels, truffles, caviar and wine
Our tours are unique journeys, individually created for you to fully experience the very essence of Italian elegance.
Our guests will be part of a real Ferrari and Lamborghini team, and will be able to personally drive the latest models. They will travel through the North of Italy, discover the beautiful roads of the country (Lombardy and Piedmont) and, last but not least, they will challenge their driving skills while driving exceptional cars. During this journey, guests will have the opportunity to discover the glittering atmosphere of Milan, the capital of fashion, luxury and elegance, they will be able to go shopping in the city's high-class shops and enjoy the most refined cuisine in the best restaurants offered by Lombardy's chief town. Always at their disposal, our staff will take full care of the Ferrari and Lamborghini. For three days, the staff will bring the cars, ready for the ride, perfectly checked, spotless and refueled. And guests will then be able to begin their new daily adventure through the enchanting Italian landscapes and amazing gourmet experiences through six-starred
restaurants. Are you ready?
Day 1: Milan
In the afternoon, we will welcome you at the "Milano Centrale" Railway Station or Milan Malpensa/Linate Airports and you will be transferred by Mercedes E-Class or Mercedes V-Class minivan to the magnificent Palazzo Parigi Hotel in Milan. Milan, Italy's financial, business and fashion center, is a unique blend of culture, music and ancient beauty (ex. The Duomo Cathedral, the Opera House, La Scala etc.) and a modern, ultra sophisticated architectural profile. Milan offers the legacy of the Renaissance period and of the dynastic Visconti and Sforza families who commissioned palaces and masterpieces during their golden age. You will, for example, be able to admire the Sforza Castle, imposing and magnificent churches, but also one of Leonardo da Vinci's most renowned masterpieces, the "Last Supper". Not to be missed: the worldwide known Galleria Vittorio Emanuele II – a covered refined "shopping mall" – where you will be able to enjoy a traditional cappuccino and shop in elegant boutiques.
8.00 pm – Dinner in Milan at Ristorante Cracco (1 star Michelin)
Overnight in Milan at Palazzo Parigi Hotel 5 stars.
Day 2: Milan-Langhe Area-Lake Orta-Milan-Orta San Giulio-Santo Stefano Belbo
9.30 am: Pick-up at Palazzo Parigi Hotel and transfer to the Grand Hotel Villa Torretta, beautiful location in Milan's outskirts.
You will meet the Tour Director and enjoy a welcome coffee followed by a dedicated Ferrari briefing.
Our private Tour Director, an expert driver, will introduce you to the exclusive Ferrari and Lamborghini universe; he will explain to you all the details of the controls as well as the differences between the various car models (Ferrari 488 GTB, Ferrari California T, Ferrari GTC4Lusso and Lamborghini Huracán). He will of course also offer you precious guidelines on how to handle the F1 paddle-gear shifting behind the steering wheel. All your luggage will be taken care of by the staff and will be transported separately.
11.00 am: Departure with your Ferrari to Orta San Giulio lying on the shores of romantic Lake Orta. Our Tour Director will
lead all the guests at the wheel of his car opening the way to all the Ferrari through a magical landscape of mountains, hills
and lakes. During the whole excursion, the Tour Director's car will be always available for you and it will be possible to constantly reach
him through a mobile radio system.

1.00 pm: Lunch at Al Sorriso will be an unforgettably exciting experience thanks to two Michelin stars and recognition in the most renowned food guides in Italy.
Milan – Orta San Giulio in Ferrari: 85 km – 1h20min drive
Lunch in Orta San Giulio: Al Sorriso (2* Michelin)
2.30 pm: Highlight of the day: after lunch, a tour with a private boat and a touristic guide will be offered in order to reach and visit the island of San Giulio. This full Ferrari driving day will offer all the guests many occasions to stop and admire the
richness of the region. You will discover beautiful locations in the enchanting Langhe area but also Piedmont vineyards – worldwide known for the incredible wines they produce -, small historical villages, and a distinctive harmonious hilly landscape to be found only in this territory.
4.00 pm: After the tour, the trip will continue from Orta San Giulio till the arrival at Relais San Maurizio.
6.00 pm: Arrival at Relais San Maurizio Hotel 5* in Santo Stefano Belbo. Surrounded by the hills and vineyards of the Langhe area of Piedmont, famous for its white truffles and wines, the Relais San Maurizio is a 17th century monastery which has been transformed into
a stunning and discreet Relais & Chateaux Resort.
Orta San Giulio – Santo Stefano Belbo in Ferrari: 170 km – 2h drive
8.00 pm: Dinner at Ristorante Guido da Costigliole (1* Michelin) located inside Relais San Maurizio
Overnight at Relais San Maurizio 5* (Santo Stefano Belbo)
Day 3: Santo Stefano Belbo- Alba
Morning Original Truffle Hunting in San Martino Alfieri
10.30 am: Departure from Relais San Maurizio to Marchesi Alfieri
11.00 am: Visit to Marchesi Alfieri winery and castle at San Martino Alfieri with truffle hunting dog training session and typical lunch in the
Orangery included. We would like to offer guests a unique and exciting morning. Immersed in the beautiful setting of the Langhe, there will
be the opportunity to participate in a real "Truffle hunting" training, discovering the hidden treasure and deepening the topic of truffles and
its natural environment. As truffles may not be available in March and April, the session will show how it works and how dogs are trained.
Santo Stefano Belbo – Marchesi Alfieri in Ferrari: 22 km – 30min drive
3.30 pm: Departure for Alba and visit of the town
Marchesi Alfieri – Alba in Ferrari: 22 km – 21min drive
The city of Alba is renowned for being one of Italy's gastronomic little gems: visitors can discover there some of the finest national
specialties, truffles, unique wines and many delicatessen shops. Moreover the whole city of Alba represents an historical work of art. So
many times praised by writers and poets, Alba boasts unique medieval palaces, imposing towers, castles and elegant churches.
Alba – Santo Stefano Belbo in Ferrari: 25 km – 30min drive
7.30 pm: Departure from Hotel to restaurant with Mercedes V-Class minivan
8.00 pm: Dinner in Treiso: La Ciau del Tornavento (1* Michelin)
Overnight at Relais San Maurizio 5* (Santo Stefano Belbo)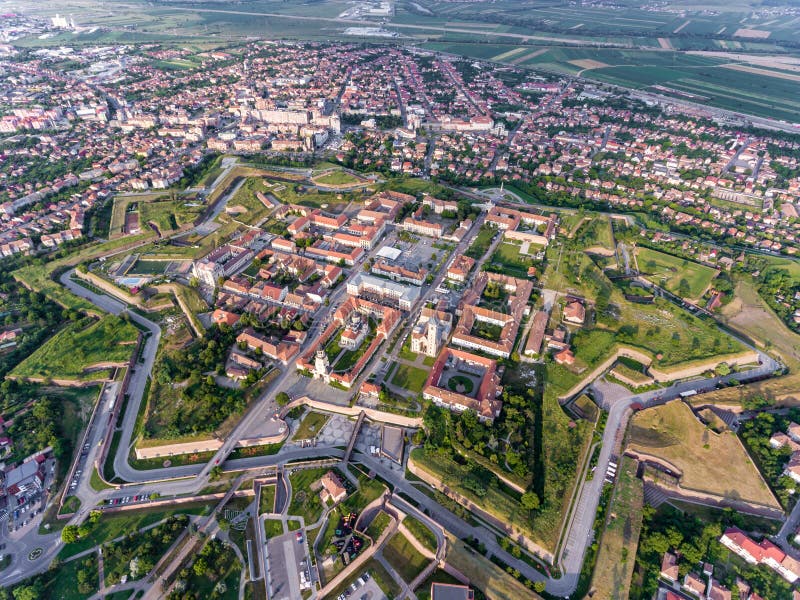 Day 4: Santo Stefano Belbo-Alba-Erbusco
Morning
Free time
12.00 pm: Departure from Santo Stefano Belbo (Cuneo) with Ferrari
12.35 pm: Arrival in Alba (Cuneo), tour of Alba, the most important town of the Langhe; its craft shops, patisserie,
wine with its wine bars are the corollary to an old town still intimately in medieval style. Special lunch at Piazza Duomo,
one of the eight "Three-Star" restaurants in Italy and ranked 15th in the world.
Santo Stefano Belbo – Alba in Ferrari: 25 km – 30min
1.00 pm: Lunch at Piazza Duomo Restaurant (3*** Michelin)
Afternoon and Evening
3.00 pm: Departure from Alba
5.30 pm: Arrival in Hotel L'Albereta Relais & Chateaux, Erbusco (Brescia), a charming 5-star resort in the verdant
hills of Franciacorta a few minutes' drive from Lake Iseo.
Alba – Erbusco in Ferrari: 240 km – 2h30min drive
8.00 pm: Dinner in Restaurant LeonFelice located inside Hotel L'Albereta Relais & Chateaux, Erbusco (Brescia)
Overnight at Hotel L'Albereta Relais & Chateaux, Erbusco 5* (Brescia)
Day 5: Erbusco-Calvisano-Erbusco
Morning
10.00 am: Departure from Hotel with minivan
11.00 am: Arrival in Calvisano
11.00 am – 12.00 am: Visit of one of the most exclusive caviar companies in the world. Over 150 acres of fresh water ponds are dedicated to the breeding of different varieties of the most valuable sturgeons, allowing the Italian company to hold over 15% of the world production of farmed caviar. After the visit, a special lunch with caviar will be offered.


Afternoon
2.30 pm: Departure from Calvisano
3.30 pm: Arrival at Hotel L'Albereta Relais & Chateaux, Erbusco (Brescia)
Afternoon at leisure. (SPA, pool…).
Evening
Amazing dinner at the 3-Star Michelin Dal Pescatore, considered to be one of the best restaurants in Italy.
7.00 pm: Departure from Hotel L'Albereta Relais & Chateaux, Erbusco (Brescia) with minivan
8.00 pm: Arrival in Canneto sull'Oglio (Manova) at Restaurant Dal Pescatore (3*** Michelin)
Overnight at Hotel L'Albereta Relais & Chateaux, Erbusco 5* (Brescia)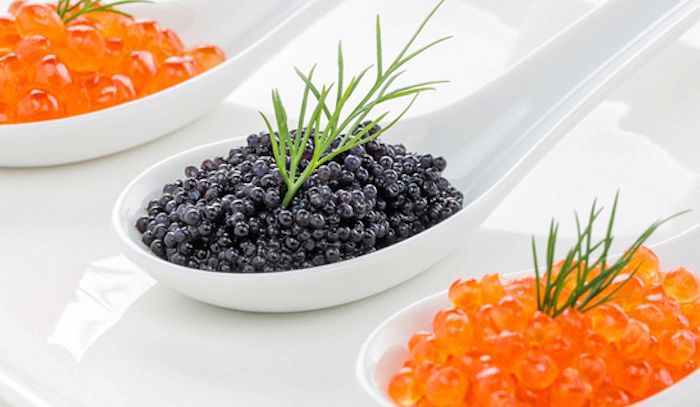 Day 6: Erbusco-Milan Malpensa Airport
Morning
8.30 am: Departure from Hotel L'Albereta Relais & Chateaux
9.00 am: Visit of a Franciacorta vineyard estate
12.00 pm: Departure to Milan Malpensa or Linate Airport with minivan. – One hour drive
Main features & recap of included services
• 6 days Italy road rally tour on the most exciting roads of Lombardy and Piedmont.
• 5 nights accommodation in double room with breakfast in 5-star luxury hotels (city taxes included):
Palazzo Parigi Hotel (Milan), Relais San Maurizio (Santo Stefano Belbo, Alba) and Hotel L'Albereta Relais &
Chateaux (Erbusco).
• Access and use for three days to the latest models of supercars (like Ferrari California T, 488 GTB, GTC4Lusso
and Lamborghini Huracán) with full-kasko car insurance for all cars and up to 600 km driving. Cars upon
availability. Speeding is at the driver's risk and possible tickets are covered by the driver.
• Tour Director and Staff with its own car in proportional number to the participants.
• Intensive Ferrari and Lamborghini briefing and assistance along the whole trip.
• All the services related to the vehicles such as parking, refueling and car-washing.
• Highway toll and fuel included.
• Every extra km with the Ferrari and Lamborghini will cost 5,00€ VAT included per car.
• Walkie-talkies (for guests and staff, while driving, always connected through radio).
• Private transfers with Mercedes E-Class and V-Class minivan as per program (Langhe area, dinner at Al Pescatore…)
and from/to Railway Station, Milan Malpensa or Linate Airport in Milan.
• Tour of Lake Orta with a private boat and an English speaking guide.
• Wine tasting, lunch and Truffle Hunting training at Marchesi Alfieri Castle in San Martino Alfieri (Alba).
• Visit at Calvisius and lunch with caviar.
• Visit of a Franciacorta vineyard estate and wine tasting
Extra:
Professional video and photographic services; our guests would be provided as a souvenir a DVD with
high-resolution videos and pictures of the whole journey.
The program is indicative and may be subject to modifications if necessary, on a day-to-day basis
and with the assent of Tour Director.
The above mentioned conditions are valid until 31st of December 2018. If you want to have more information about our gourmet tour in Italy on board supercars, feel free to contact us.