Exotic Car Rental and summer 2018 in Italy
Italy Luxury Car Hire is proud to offer a wide range of amazing supercars among the most famous brands on the market.
Our luxury brands are Ferrari, Lamborghini and McLaren. You can choose your preferred exotic car among these popular brands and we will take care of the rest. Indeed, we can deliver your supercar wherever is more comfortable for you (to the airport, to your house or to your hotel) so you can starty your holidays in the highest comfort. Our professional operator will explain to you all the features of the vehicle in detail and, if you have any particular requests or any kind of questions, do not hesitate to ask because we are at your disposal.
So do not waste your time and try the exotic car rental to live a unique summer in Italy!
Some of our best exotic cars:
As abovementioned, we provide a large number of popular luxury brands to our clients: let's start mentioning the Ferrari, the italian flagship par excellence.

Try the powerful Ferrari F12 Berlinetta, with 730 hp that comes from the 6.3-litre, V12 front mounted engine that can reach a top speed of over 210 mph and is channelled through to the wheels via a seven-speed dual-clutch gearbox. We rent it at 1,400 Euros per day.
You can also choose to try the dashing Ferrari 812 Superfast, with 800 hp, is faster than the F12 model, thanks to its output boosted to 800 cv(60 more than the F12). But the 812 superfast's model is not only faster than the F12, it is also 60kg lighter and for that reason it guarantees a significant performance. Other engine's technical data : maximum power 588 KW (800cv), acceleration 2.9 sec (0-100 km/h), weight/power 1,9 Kg. So its V12 engine is-today-the most potent type (non-hybrid) ever built. We rent it at 1,600 Euros per day.
Obviously, there is nothing better than rent a Ferrari during your summer holidays. In Italy there are a lot of places to visit and many fantastic hidden places to discover, so it is really hard to know where to start. A typical destination to start your journey is clearly the magical capital: Rome. Here you will find many ancient ruins from the Roman era, Renaissance buildings, Baroque fountains, fantastic churches and museums. After visiting the Colosseum, the Treni Fountain and the Vatican City…relax yourself by eating specialty of the Roman cuisine.
Another luxury brand available is the Lamborghini Automobili S.p.A. Imagine to live a unique experience during your summer holidays by driving the incredible Lamborghini Huracan Performante Spyder with 640 hp, a maximum speed of 325 km/h and it goes from 0 to 100 km/h in 3.1 seconds. We rent it at 1,500 Euros per day. Then we propose you the incredible Lamborghini Aventador S this exotic car will not let you down, in fact, special emotions are ensured during the drive. We rent it at 2,000 Euros per day. Very soon will be available the first SUV of this car manufacturer: the Lamborghini Urus, a fantastic 4×4 with 650 hp, and we rent it at 700 Euros per day.
After choosing your preferred model, you can plan a tour from Milan to Lake Como. Milan is a cosmopolitan city where fashion and art are merged. You can go shopping in the famous "Galleria Vittorio Emanuele II", then you can visit the majestic cathedral of Duomo, and you can't miss Leonard da Vinci's The Last Supper, the most famous mural of the city.
While in Lake Como, also know as Lario, you will be amazed by the beautiful view. The Huffington Post, in 2014, wrote on its blog that Lake Como is one of the most beautiful lake in the world thanks to its microclimate and environment with prestigious villas and villages.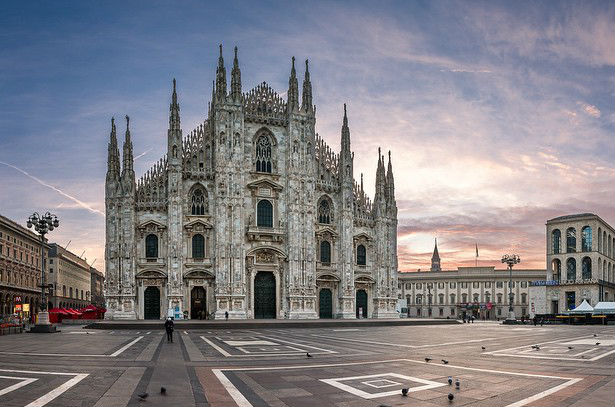 Lastly, we propose you another luxurious brand: the McLaren Automotive. We propose many great models suitable for your italian holidays, but we suggest you the most powerful: the McLaren 570 Coupé, which has has the lightest weight and the highest power to weight ratio in its class due to which it deliver a super car punch and a thrilling experience that many other rivals will fail to provide. We rent it at 1,500 Euros per day. Then we propose you the McLaren 720s Coupé with 717 hp, a maximum speed of 341 km/h and it goes from 0 to 100 km/h in 2,9 seconds. All this features make it clear its power. We rent itat 1,500 Euros per day.
Imagine to drive one of them in the Tuscany region, admiring the hills and the typical rural places. Tuscany, the birthplace of the Italian Renaissance, is conventionally a famous destination for many tourists. Indeed, every year a very large number of tourists is attracted by this italian region, well known for its beautiful landscapes, history, traditions, art and culture. Tuscany has also a lot of hidden treasures and specialty products(such as steak and wine). According to Wikipedia, there are "seven Tuscan localities which have been designated World Heritage Sites: the historic centre of Florence (1982); the Cathedral square of Pisa (1987); the historical centre of San Gimignano (1990); the historical centre of Siena (1995); the historical centre of Pienza (1996); the Val d'Orcia (2004), and the Medici Villas and Gardens (2013)."
Obviously, we provide other luxurious models of the brands abovementioned, so visit our website to find out more and to get a quote.
For any further information feel free to contact us.