Electric Future For Maserati Is Coming
Following the market requests:
From six thousand units in 2012 to 30 thousand in 2014, thanks to the contribution of Ghibli and Quattroporte, up to 50 thousand in 2017, thanks to the Levante: Tim Kuniskis, new ad of Maserati, traces the stages of the burning + 700% of the Trident in last six years. "Today, the Suv makes 53% of the sales of the brand, and for the vast majority it makes between Nafta and China," says the manager.
To continue developing the brand, Maserati will expand the sales network, the range, especially for sport utility, and the electrified offer. "Most of the growth comes from average SUVs, and a third of the world's premium sales will come from electrified models, in the middle of the next decade." Exactly, it sounds like a promise of what we'll see from the Trident in the next five years.
The most important news of the day, in fact, looks like this: the Maserati will make an all-electric car. It will be the Alfieri coupé, which will be offered with three different engines: in addition to the zero-emission one there will be the plug-in with all-wheel drive and the traditional one (between these two there will be a difference of 175 kg for the second). Impressive performance: the plug-in will be able to exceed 300 km / h.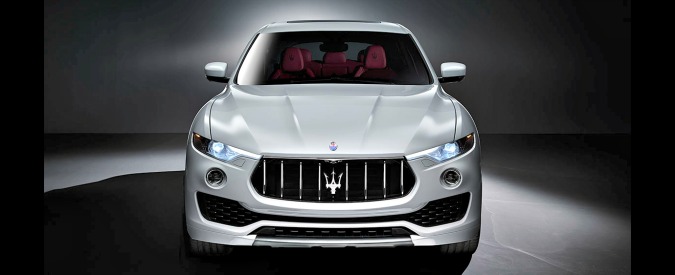 The Levante, it is confirmed, will have a younger sister, which will also be offered with the plug-in hybrid. Power on the plug will also debut on Quattroporte and Levante, which will switch to a new modular platform. In terms of powertrain, in fact, we will see an authentic revolution: diesel, hybrid, hybrid plug-in and electric rain. The models with zero emissions, which will be called Maserati Blue and will exploit a powertrain with three electric motors, will be four: after Alfieri will arrive Alfieri Cabrio, Quattroporte and Levante. Once completed, Maserati will sell 100,000 cars and will reach a 15% margin.