Do you want to drive a car of charm?Rent an Aston Martin DB11 Volante!
Our leading car rental company can give you the chance to drive an incredible Aston Martin model. What are you waiting for?
Real charm, amazing design, great power…those are the main components of the Aston Martin DB11 Volante.
We can deliver the car wherever is more comfortable for you and our professional operator will be ready to answer any of your questions. Start your holidays in big style by hiring a DB11 Volante…you will surely feel new special thrills.
Something about the Aston Martin DB11 Volante:
"Powered by a new 4.0-litre twin-turbo 510PS V8 engine, the DB11 Volante is built around the all-new bonded aluminium structure first seen in the DB11 Coupe. Lighter and more rigid than the model it replaces, the DB11 Volante has been engineered to deliver a much broader envelope of abilities. Greater levels of performance and handling accentuate the more sporting side of its character, while increased refinement, comfort and interior space ensure it remains a consummate grand tourer.
This depth and breadth of ability is made possible by the Volante's 3-stage powertrain and chassis modes. Working in perfect harmony with the 8-speed paddle-shift automatic transmission, electric power steering and limited-slip differential with dynamic torque vectoring, the driver is able to configure the car's responses and tailor its behaviour in a way that best suits the road, weather conditions or their mood.  Creature comforts such as a heated steering wheel encourage all-season open-air motoring, and rear seat ISOFIX attachment points – a first for a Volante model – bring added versatility." according to the Aston Martin's official website.
Check out the video below to admire its beauty!
Where can I go on board this car? Some advice…
This is a real beautiful car, dripping with a unique classy design. On board this car you can drive in every places so you can choose any destination.
For example, it may be cool-during the summer period-to organize a road trip from Rome to Amalfi Coast. With the top down you can feel a special breeze, with the wind in your face, admiring the beauties around you.
Rome is known worldwide as the magical city. And that is true. In Rome you can drive immersed in a city rich of history…an open-air museum. In fact Rome became first one of the major centres of the Italian Renaissance, and then the birthplace of both the Baroque style and Neoclassicism. Many famous artists, painters, sculptors and architects made Rome the base of their activity, creating masterpieces throughout the city. Indeed, by walking down the streets you can easily admire ancien ruins, the architecture of buildings, splendid churches. So take your time to see the city's immense beauty: Colosseum, Roman Forum, Palatine Hill,Saint Peter's Square, Pantheon, Trevi's Fountain and many more.
Once you get to Amalfi Coast you will be amazed by its incredible beauty. Fantastic landscapes enchant the visitors at the first sight: from the rocks to the splendid colours of the sea, and surely you will be amazed by the smell of lemons combined with the sea air. Unique feelings that you can feel only here, in this italian paradise.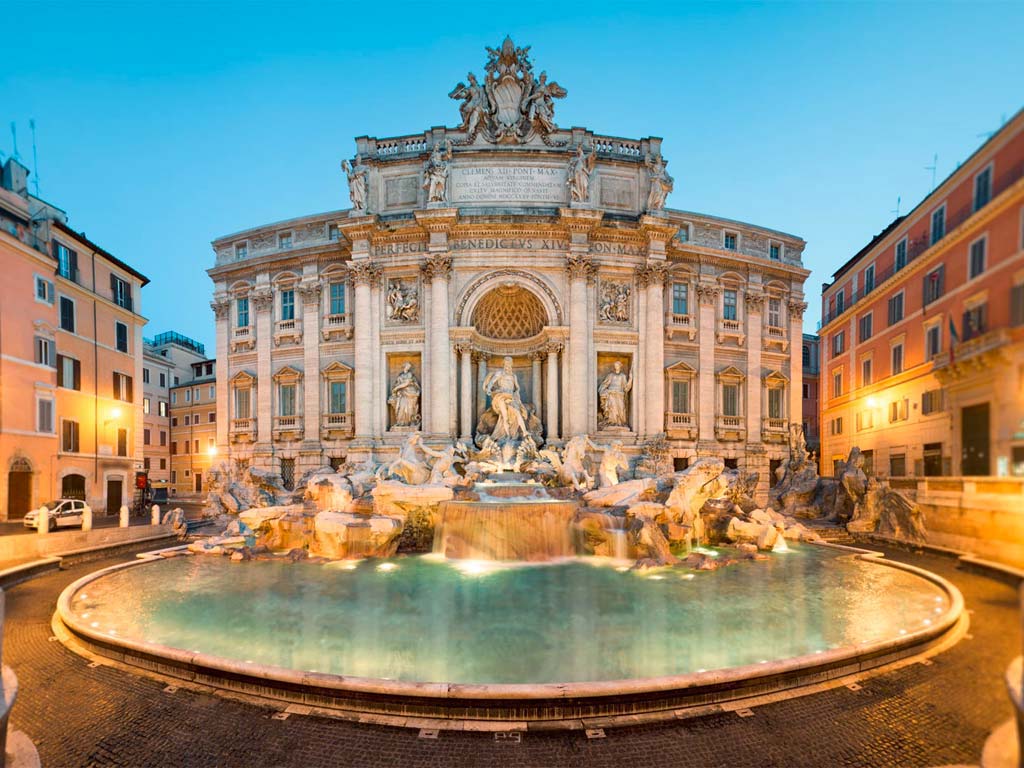 Rent an Aston Martin DB11 Volante and have fun!
For further information feel free to contact us via mail, via phone or via Whatsapp. We are always at your disposal because we take care of our special customers.